Automated marketing system
We will automatically deliver reminders for your club members to get their cards punched, along with some cool messages to make them think about coming bowling more often!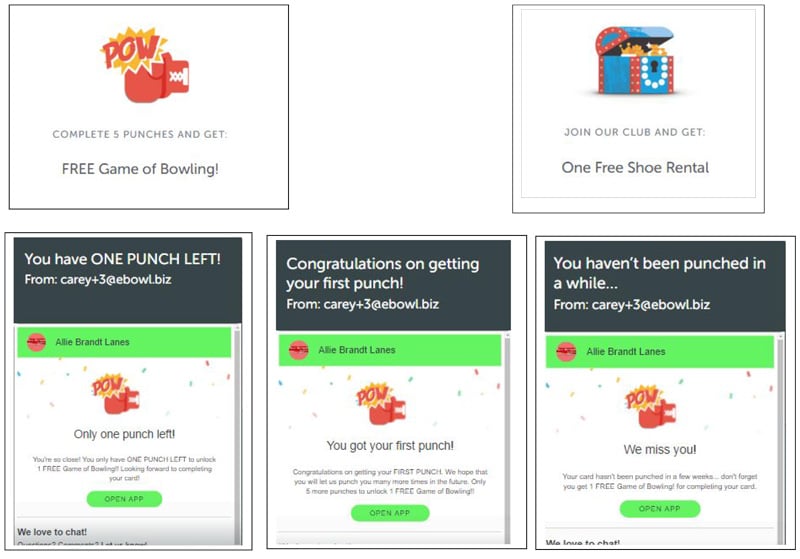 Manage your Rewards Club right from your phone with our Business app
We use a Bluetooth Beacon that is provided to you as part of our service. This is similar to the beacon that Facebook provides, and it allows us to track customer activity, visits, and more.
Some of the features you can access from the customer tab, right from your phone: